Our Story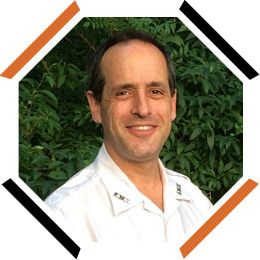 My name is Howard, and I am a flashlight freak and the founder of MF Tactical.  After years of researching, comparing, designing and building LED flashlights, I have figured out just what you need if you want the brightest, highest quality, highest efficiency and most useful LED flashlight at the lowest cost tailored for your intended use. Whether you are in law enforcement, a fire fighter, EMT (like me), hunter, outdoorsman or you just need a bright light on your job, for walking your dog, in your car or on your nightstand, MF Tactical's purpose is to save you from having to pore over the thousands of flashlight variants out there to sort out the junk from the gems. Instead, you can just have the benefit of our hard work and choose from our current selection of the best of the best in LED tactical flashlight technology.
MF Tactical researches, designs and builds the highest quality LED flashlights that we possibly can, and we ship quickly from our headquarters in New Jersey via USPS.  That way, you will have your premium flashlight in your hands in just a couple days. Our lights are now being widely used in industry and by Federal, state and local law enforcement departments and private security firms across the country, including the US Capitol Police, the US Secret Service and members of all branches of the US Armed Forces. Browse, enjoy and please ask questions, but most of all indulge yourself and have fun being a good old fashioned, dyed in the wool, FLASHLIGHT FREAK!
REMEMBER: There are a LOT of inferior, sketchy flashlights (not to mention counterfeit and recycled batteries) being sold on the internet for which you prepay and then wait for weeks or months as they are shipped via donkey cart from Hong Kong or other distant provinces of Mainland China. There are also several older brands selling flashlights from $250 to $500 and up that are simply no longer worth that kind of premium when compared to MF Tactical's flashlights.  As our growing list of customers already know, MF Tactical combines the best products, quality and features at the best possible prices with our excellent, caring and personalized customer service.
Shipping & handling throughout our store is a flat $5.99 for all single and dual battery flashlights. Battery & Charger Packages can be added to any flashlight purchase at a package price with no additional shipping by checking the "Select Battery/Charger Package" box when placing your flashlight in your shopping cart.
Thank you for visiting and please do not be shy about emailing any questions or suggestions to Howard@MonsterFlashlight.com.
Sincerely,
Howard (the Flashlight Freak)