Description
This is a high quality, professional grade tactical LED flashlight from MF Tactical — the 5-mode MF Tactical CSI, which is a long running penlight sized flashlight using a single Cree R5 LED emitter.  This flashlight is built from solid military grade aluminum specifically for the needs of law enforcement officers, crime scene investigators and anyone else who needs to carry a high quality flashlight with them to do their job. While it is built to professional specifications, it is intended to be reasonably priced and therefore just as useful to anyone who needs a high quality, compact and powerful LED flashlight that easily fits in your pocket. With a body diameter of just 0.8″, a head diameter of 1.0″ and a length of just over 7″, this compact professional tool has all of the right stuff to be your "don't leave home without it" pocket penlight.
The MF Tactical CSI runs on two 14500 li-ion rechargeable batteries. The Cree R5 emitter is so efficient that we were able to engineer this flashlight to run for up to 3-1/2 hrs. on high on a full charge and 15 hours on low.  While the price shown above for the flashlight is without batteries, just check the box marked "Select Battery/Charger Package" when you put this light in your shopping cart, and you can choose a package made up of either two or four rechargeable li-ion 14500 batteries and/or a charger.  We also offer a custom ballistic nylon belt holster/case.
Some of the design features that went into the MF Tactical CSI in order to make it the natural choice for professionals who rely on their flashlights was a flexible steel pocket clip, a textured diamond patterned surface to provide adequate grip when working in wet locations, waterproofing to IP-X6 standards to protect your investment and make it safe for use on a boat or in the rain, and a five mode tactical switch (high, medium, low, strobe and SOS) with excellent tactile feedback and placed perfectly at the top end of the flashlight just where your thumb naturally falls.  We also included flash memory so that the flashlight's circuitry will remember the last mode you used and return to that mode each time you turn it back on, avoiding the hassle of having to cycle modes each time you use your flashlight.  Lastly, like all high quality machined aluminum tools that are built to last, it is finished with hard military grade III annonization to protect your professional grade flashlight from wear and protect its finish from the elements.
MF Tactical is a US company based in New Jersey that designs and builds high quality tactical LED flashlights that outperform and sell for less than similar models offered by the larger flashlight manufacturers.  For example, if you compare the CSI to the Streamlight Stinger, you will find that you can get an MF Tactical flashlight, complete with an optional battery/charger package, for about half the price of the overpriced Streamlight.  In addition, when you choose the CSI you get a flashlight that is brighter, runs longer on a charge, uses modern li-ion battery technology (instead of the older NiCd or NiMH batteries that quickly lose charge capability), has better waterproofing, a full one year warranty and the high level of personalized customer service that keeps our customers coming back.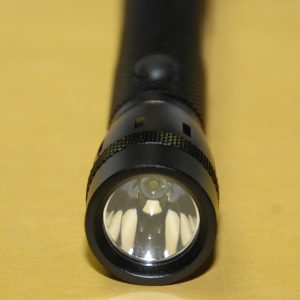 OP/SMO Reflector Options:
If you would like to upgrade your  MF Tactical CSI to give you a more concentrated center beam and maximize the throw distance of your flashlight, we offer the option to upgrade your reflector to a highly polished SMO smooth reflector. The standard OP or "orange peel" reflector has a textured surface that acts to more evenly disperse the light over a wider field, which makes the light have a bias towards flood or spill. As some users prefer their light to have a bias towards throw, which concentrates more of the beam towards the center, sending more of the light farther down field, we offer the option of upgrading your light's reflector to an SMO reflector.  Think of the difference as the choice of loading your home's light fixture with a spot light bulb vs. a flood light bulb.  If you would want to maximize your light's throw potential through the use of an SMO reflector, just check that option box when ordering to upgrade your standard OP reflector to the SMO reflector.
The upgrade option replaces the standard OP reflector in your flashlight with the the SMO. The CSI can be ordered either with the standard OP reflector or with the upgraded SMO reflector.
CSI Specs: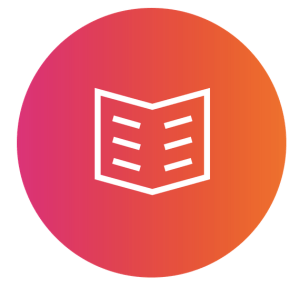 Brand:

MF

Tactical

Model:
CSI
Emitter Brand/Type:
Cree
Emitter BIN:
XPG-R5
Color BIN:
White
Total Emitters:
1
Battery Configurations:
Powered by 2x 14500 li-ion rechargeable batteries.
Voltage Input:
3~7.4V
Switch Type:
Tactic Click Switch
Switch Location:
Side
Modes:
5 Modes Controlled by soft press of button
Mode Memory:
Circuitry Features Mode Memory
Mode Arrangement:
High, Medium. Low, Fast Strobe and SOS
Working Current:
1 amp Total Output, Digitally Regulated
Brightness on Various Modes:
350 lumens max on high
120 lumens max on medium
25 lumens max on low
Run Times per Charge:
Approx 3 hrs on high
Approx 6 hrs on medium
Approx 15 hrs on low
(estimates are with 2×1000 mAh batteries)
Range:
50+ yards
Water Resistance Standard:
IPX-6. Protected against high pressure water stream at any angle.
Materials:
T6061 Aircraft Aluminum Alloy
Finish:
HA III military Grade Hard Anodized
Lens:
Hardened ultra-clear mineral glass with anti-reflective coating.
Reflector:
Aluminum Textured/OP Reflector
Carrying Strap/Pocket Clip:
Both Nylon Wrist Strap and steel pocket clip Included
Weight (w/o batteries):
3.6 oz
Length:
7.125"
Diameter at head:
1.0"
Diameter at body:
0.8″
Diameter at mounting pt:
3/4"