Description
Introducing the MF Tactical Alpha-P programmable USB rechargeable 1100 lumens pocket LED flashlight. This is our new compact user programmable USB rechargeable LED pocket flashlight. So, no more having to decide between buying a single mode or a multi-mode flashlight, since the Alpha-P allows you to choose precisely how many and which modes you want your flashlight to have. In just 30 seconds you can program it to operate in just the modes you choose. So, the lightweight 3.9″ Alpha-P is your surprisingly bright single mode, dual mode or "however many modes you want" compact pocket sized flashlight. And, its's small and light enough to double as your keychain. The modes available for programming are high, medium, low, candle mode and SOS plus you get the always available direct access fast strobe mode.
Alpha-P has a built-in intelligent charging circuit for internal charging via a USB-C port so it can be quickly charged by plugging its included USB cable into any powered USB outlet. For the fastest recharge times, add our accessory high power 3A, 5V AC adapter and plug your USB cable into any 110V wall outlet, or get our 12V DC dual USB adapter to charge in any automotive cigarette lighter outlet.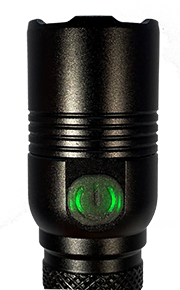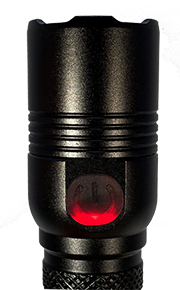 Other digital flashlights abruptly go dark when power gets low. Alpha-P solves this problem with a real time battery level indicator built into the switch that is green when your battery is between full and 20% power, red when the battery is between 20% and 10%, and flashing red when it has less than 10% charge remaining. With Alpha-P, you don't have to guess how much more power you have left in your flashlight!
Alpha-P's primary battery can charge internally via USB or be removed and charged in an optional external USB powered charger. This gives you the best of both worlds: by leaving the flashlight plugged in when not in use, one battery will always be fully charged when needed. For times when you need multiple charged batteries on hand, you can use the flashlight with its primary battery while charging one or more spare batteries externally.
In addition to our extreme focus on quality, every new flashlight that we design and build incorporates state-of-the-art features, such as our direct access fast strobe that can be summoned with a quick double-click of the button or our secure lock mode that allows you to lock the button electronically to avoid accidental activation while in storage or during transport. The 1100 lumen Alpha-P produces an exceptionally bright, white light, as opposed to the blue tint on lesser LED's, and comes with a lightweight removable pocket clip and an aluminum key clasp that converts Alpha-P into the brightest keychain flashlight you've ever seen.
This may be a small flashlight, but it is still 100% MF Tactical, which means its high quality sets it apart from the low grade Chinese imports all over the internet. As our long time customers know, MF Tactical is the real deal, and we design and build our flashlights right here in New Jersey. The difference comes down to quality, and MF Tactical takes pride in the fact that nobody beats us in producing the highest quality tactical LED flashlights built in America. And we stand behind our quality with our one year limited warranty and our legendary customer service.
The Alpha-P programmable USB rechargeable 1100 lumens pocket LED flashlight runs on a single high voltage 14500 rechargeable protected li-ion battery. While the flashlight price shown is without batteries, just use the "Battery Options" and "Add External Charger" option menus, and you can choose from a variety of options with 1 or 2 top quality 1000mAh 14500 rechargeable li-ion batteries and an external USB smart charger for charging spare batteries. We also stock essential accessories, such as a custom ballistic nylon holster, a high power 3A, 5V AC adapter for faster charging in a wall outlet and a 12V DC cigarette lighter adapter for charging in a vehicle.
Alpha-P Specs: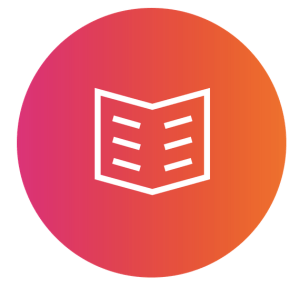 Brand:

MF

Tactical

Model:
Alpha-P
Emitter Brand/Type:
Osram® P9
Emitter BIN:
P9
Color BIN:
White
Battery Configuration:
Powered by 1x 14500 battery ONLY (sold separately).
Voltage Input:
3.6~4.2V
Switch Type:
Electronic sure press tac switch
Switch Location:
Side switch with internal LED power level indicator
Modes:
Up to 5 user programmable modes plus fast strobe
Mode Arrangement:
Programmable – choose from high, med, low, candle & SOS
Mode Memory
Memory Mode Circuitry – Remembers & returns to last mode
Operating Current:
3.0A, Digitally Regulated
Brightness in Lumens:

1100 high; 550 medium; 220 low; 33 candle mode; 1100 strobe
Run Time per Charge:
Approx. 1.25 hrs high; 3.0 hrs medium; 6 hrs low; 35 hrs candle
Strobe Mode:
Double click for direct access fast strobe when light is on or off.
Range:
100+ yards
Waterproof Standard:
IPX-66. Protected against high pressure water from any angle.
Materials:
T6061 Aircraft Aluminum Alloy
Finish:
HA III military Grade Hard Anodized
Lens:
Hardened ultra-clear mineral glass with anti-reflective coating.
Reflector:
Aluminum Textured/OP Reflector
Wrist Strap/Pocket Clip:
Removable aluminum pocket clip and metal key clasp.
Weight (w/o battery):
2.0 oz.
Length:
3.9"
Diameter at head:
1.0"
Diameter at body:
1.79″
Reflector Diameter:
.87″