Description
The MF Tactical Juno-1 v.2 is our single mode (high only) version of our 2nd Generation MF Tactical Juno Series.   The next generation Juno Series gets a 100 lumen bump in power due to our upgrade to the powerful new 1300 lumen max Cree® XP-L HD V5 LED emitter, which restores the Juno Series v.2 to its rightful top status as one of our brightest single battery rechargeable flashlights.  The 2nd Gen. Juno's new heat-sink fins on the head manage heat dissipation more efficiently, and increased efficiency has also produced an extra 30 mins of runtime, which means you now get about 4 hrs on a single Ultra Capacity battery.  Another great feature of the new Juno is our redesigned "thumb friendly" tail cap that allows easier access to the recessed switch for pain free single hand operation while preserving the light's "tail standing" capability.  Juno has a built-in intelligent charging circuit for internal charging via a waterproof micro-USB port so it can be quickly charged by plugging its high grade, steel tipped USB cable into any powered USB outlet.  For the fastest recharge times, add our accessory high power 3a, 5v AC adapter and plug your USB cable into any 110v wall outlet, or get our 12v DC dual USB adapter to charge in any automotive cigarette lighter outlet. Juno-1 is a single mode flashlight for users who need only high mode and appreciate the simplicity of a single mode on/off design.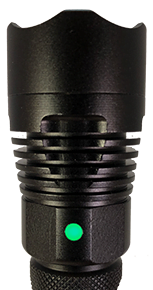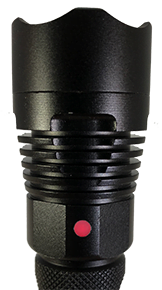 Other digital flashlights abruptly go dark when power gets low. Juno solves this problem with its real time battery level display that glows solid green when your battery is between 80-100%, flashing green when the battery is between 30-80%, solid red when your battery level is between 15-30%, and flashing red when it has less than 15% charge.  Finally, no more having to guess how much more power you have left in your flashlight!
While the Juno can charge its primary battery internally via micro-USB, if you prefer to have extra batteries fully charged for extended run time without having to stop to recharge, Juno's battery can easily be removed and charged in any of our optional external USB, AC or DC powered chargers. This gives you the best of both worlds:  by leaving the flashlight plugged in when not in use, one battery will always be fully charged when needed. For times when one battery is not enough, you can charge additional batteries externally.  With Juno you can be using the flashlight with its primary battery while charging your spare battery externally at the same time.  By being able to "hot swap" batteries as needed, you'll never run out of power when running your light all night long.
In addition to our extreme focus on quality, every new flashlight that we design and build incorporates a variety of enhancements and improvements, some obvious and some subtle. Juno-1 produces an exceptionally bright, white light, as opposed to the blue tint on lesser LED's. Our exclusive deep cut diamond cut knurling on the flashlight body and tail cap provides a slip-free grip when things get wet.  Juno also has our innovative and removable Bi-Directional Pocket Clip that permits you to use your pocket clip with either the head or the tail facing up.
The other advantage of a single mode light is the ability for us to use a momentary-on switch setup.  This means that in addition to turning your light on with a single click of the tail switch, you also have the option of getting a quick burst of light at anytime by just lightly depressing the button, and the light will then shut off as soon as you release pressure.  For tactical or signaling purposes, nothing beats the flexibility and intuitive design of a momentary-on switch.
If you have read this far into the description, you know by now that there is an ever growing number of flashlights available on the market. Most of what you see are low grade Chinese imports thinly disguised to appear like they are American companies. As our long time customers already know, MF Tactical is the real deal, and we design and build our flashlights right here in New Jersey.  The difference comes down to quality, and MF Tactical takes pride in the fact that nobody beats us in producing the highest quality tactical LED flashlights built in America.  And we stand behind our quality with our one year limited warranty and our legendary customer service.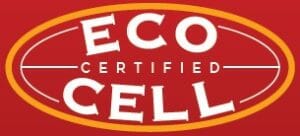 Juno-1 v.2 is an ECO Cell Certified flashlight that runs on a single high voltage 18650 rechargeable li-ion protected battery or an MF Tactical ECO Cell Certified battery. All MF Tactical ECO Cell Certified flashlights have over-charge and over-discharge protection functions built into the flashlight so that the battery no longer needs its own built-in protection circuit board. This way you do not have to also add the cost and complexity of a protection circuit to every battery you purchase, resulting in a more economical flashlight. You can choose to power your Juno-1 v.2 on either 2600mAh Extended Capacity or, for about 35% longer run time, 3500mAh Ultra Capacity batteries.
While the flashlight price shown is without batteries, just use the "Battery Options" and "Add External Charger" option menus, and you can choose from a variety of options with 1 or 2 top quality 18650 Extended or Ultra Capacity rechargeable li-ion batteries and an external USB smart charger for charging spare batteries. We also stock a variety of essential accessories, such as bicycle and barrel mounts, remote pressure switches, red and green color filters, a custom ballistic nylon holster and a high power 3a, 5v AC adapter for charging in a wall outlet or a 12v DC cigarette lighter adapter for charging in a vehicle.
OP/SMO Reflector Options: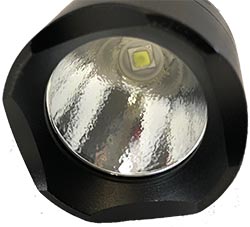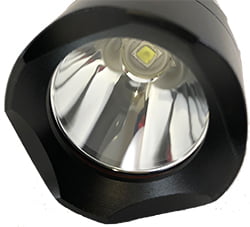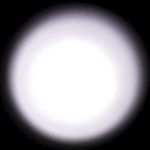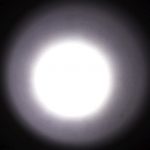 If you would like to upgrade your Juno-1 v.2 to maximize the throw distance of this magnificent emitter, we offer the option to upgrade your reflector to a highly polished SMO smooth reflector. The standard OP or "orange peel" reflector has a textured surface that acts to evenly disburse the light over a wider field, which makes the light have a bias towards flood or spill. As some users prefer their light to have a bias towards throw, which concentrates more of the beam towards the center, sending more of the light farther down field, we offer the option of upgrading your light's reflector to an SMO reflector.  Think of the difference as the choice of loading your home's light fixture with a spot light bulb vs. a flood light bulb. If you would want to maximize your light's throw potential through the use of an SMO reflector, just check the option box when ordering and either upgrade your standard OP reflector to the SMO reflector or include both OP and SMO reflectors.
Juno-1 v.2 Specs: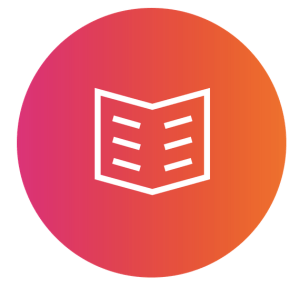 Brand:

MF

Tactical

Model:
Juno-1 v.2
Emitter Brand/Type:
Cree
Emitter BIN:
XP-L HD V5
Color BIN:
White
Total Emitters:
1
Battery Requirement:
10A Protected or ECO Cell Certified 18650 rechargeable li-ion battery
Voltage Input:
3.7~4.2V
Switch Type:
Recessed Tactic Click with Momentary On Feature
Switch Location:
Tail Cap Button
Modes:
1 Mode Controlled by Tail Cap Button
Mode Arrangement:
High only
Operating Current:
3.5a Total Output, Digitally Regulated
Brightness:
1300 lumens
Run Time per Charge:
Approx 4.0 hrs (estimate is with 3500 mAh Ultra Capacity battery)
Range:
175+ yards
Waterproof Standard:
IPX-67.  Protected against high pressure water stream from any angle.
Materials:
T6061 Aircraft Aluminum Alloy
Finish:
HA III military Grade Hard Anodized
Lens:
Hardened ultra-clear mineral glass with anti-reflective coating.
Reflector:
Aluminum Textured/OP Reflector
Carrying Strap/Pocket Clip:
Detachable nylon wrist strap & removable bi-directional pocket clip
Weight (w/o battery):
4.6 oz
Length:
5.86"
Diameter at head:
1.425"
Diameter at body:
1.0″
Diameter at mounting point:
15/16"
Optional Tactical Accessories: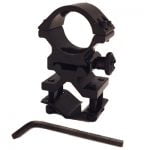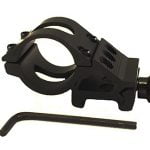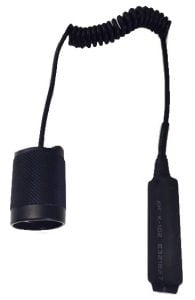 To order, select the "Add Mount" or "Add Remote Pressure Switch" pull-down menu above.